We focus on relieving headaches and stress, minimizing your annual income tax burden, and maximizing your growth potential. We strive to leave you with more confidence in your numbers and new solutions as you move forward.
FAVOURITE ACCOUNTANTS
2018 – 2020 A-LIST!!!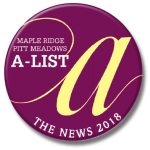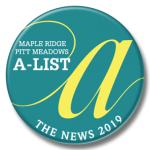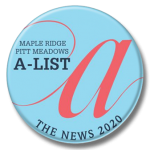 As voted by Maple Ridge & Pitt Meadows News readers!
New Clients Receive a
25% DISCOUNT
Introductory Offer to
our Services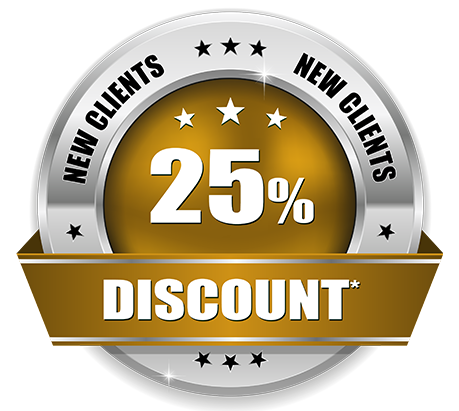 Personal Tax Returns
Currently we prepare personal income tax returns for individuals, couples, students, and seniors.
Our goal with personal taxes is to offer personalized service that allows us to get to know you and provide you with the comfort of knowing your taxes are being prepared with an eye to minimizing your tax burden.
Our customer-oriented business approach allows us to stand by you year after year, keeping track of the little details, providing you with helpful reminders based on previous returns, and always being open to that question you need answered, but weren't sure who to ask.
Tax preparation fees depend on what information we have to process for you, but basic returns start at $115 and don't forget we offer a 25% introductory discount. I can't guarantee you that we will be the lowest price, but I can guarantee you that you will receive service beyond compare as it is our goal to have you refer our services to others as that is how our business grows. Also, if you are struggling with low income, we do offer extended discounts to help keep our fees affordable.
Ask us about our discounted rates for Couples, Students, and Seniors!
New Clients Receive a
25% DISCOUNT
Introductory Offer to
our Services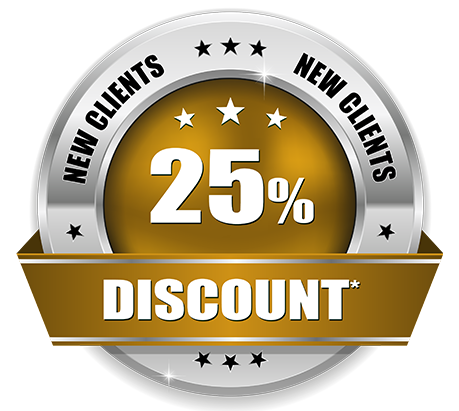 Corporate Tax Returns and Financial Statements
Operating a corporation can mean costly administration costs that must be expended. We assist small and medium sized corporations to ensure that they are in compliance with all government bodies to keep their operations in good standing and we keep the cost affordable.
We can do the complete cycle of accounting and tax filings, or simply pick up on your prepared accounts and provide accurately prepared T2 Corporate tax returns.
We work with your budget to insure that your business requirements are achieved. T2 Tax returns are only $995.
Accounting and Bookkeeping
We like to consider ourselves an excellent friend to small business.
Our goal is to help the small business person navigate their way through the many different aspects of reporting that is required by the various government agencies, as well as understand the financial well-being of the business.
We are here to help manage those financial aspects, allowing you to spend your time running your business and creating your success.
Best part is, we are also always just an email or phone call away for any question you might have. It is like having your own full time experienced accountant and is all inclusive in our services
GST, PST &
WORKSAFE Reporting
Whatever government institution requires your information, you are in good hands with Huberman & Associates.
Payroll
Services
Full cycle payroll service available or simply have your T4's prepared. We can cover your needs.
Corporate Package
$249/month
Small Business Plan
$149/month
Independent Realtor Plan
$149/month
All-Inclusive
Corporate Package
$199/month
All-Inclusive
Small Business Plan
$139/month
All-Inclusive
Independent Realtor Plan
$139/month
Book a complimentary consolation